Soft start motor starter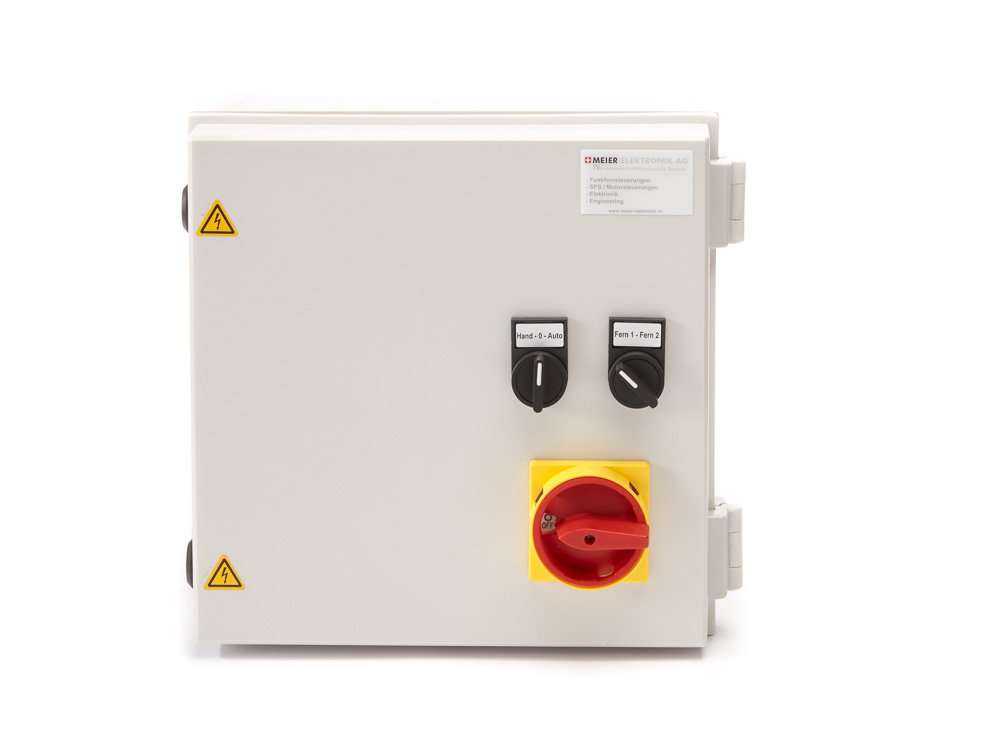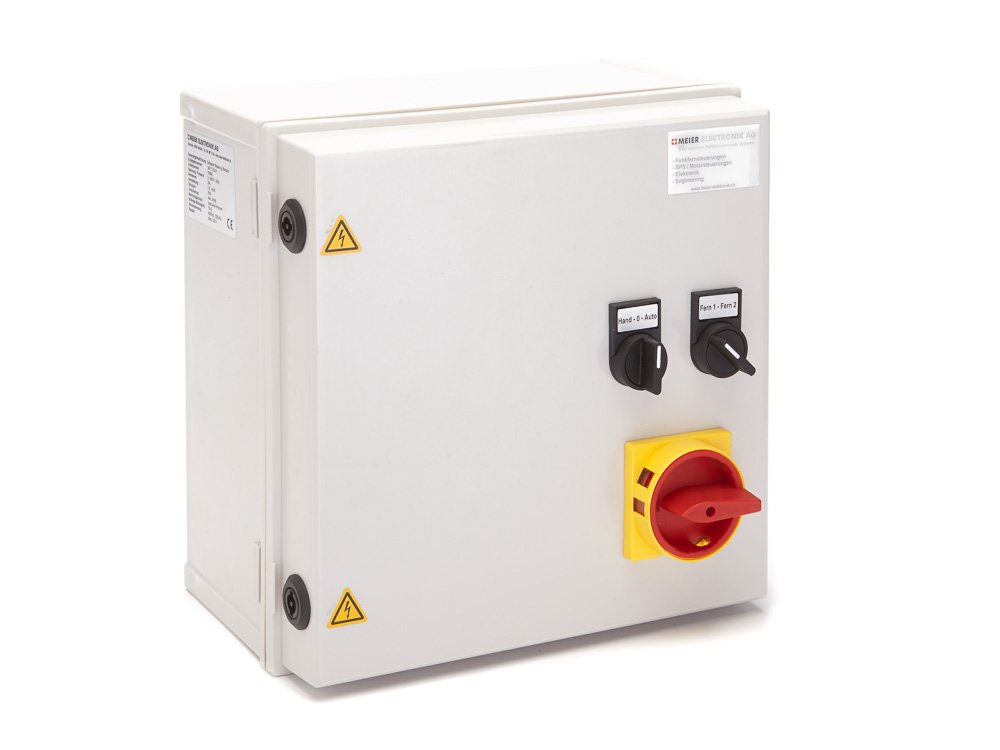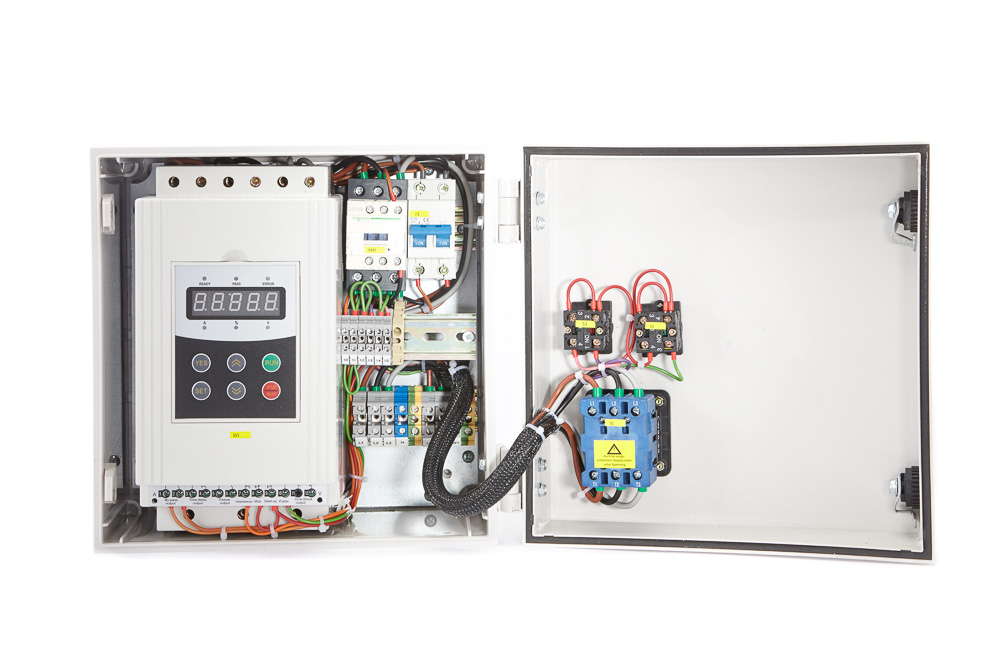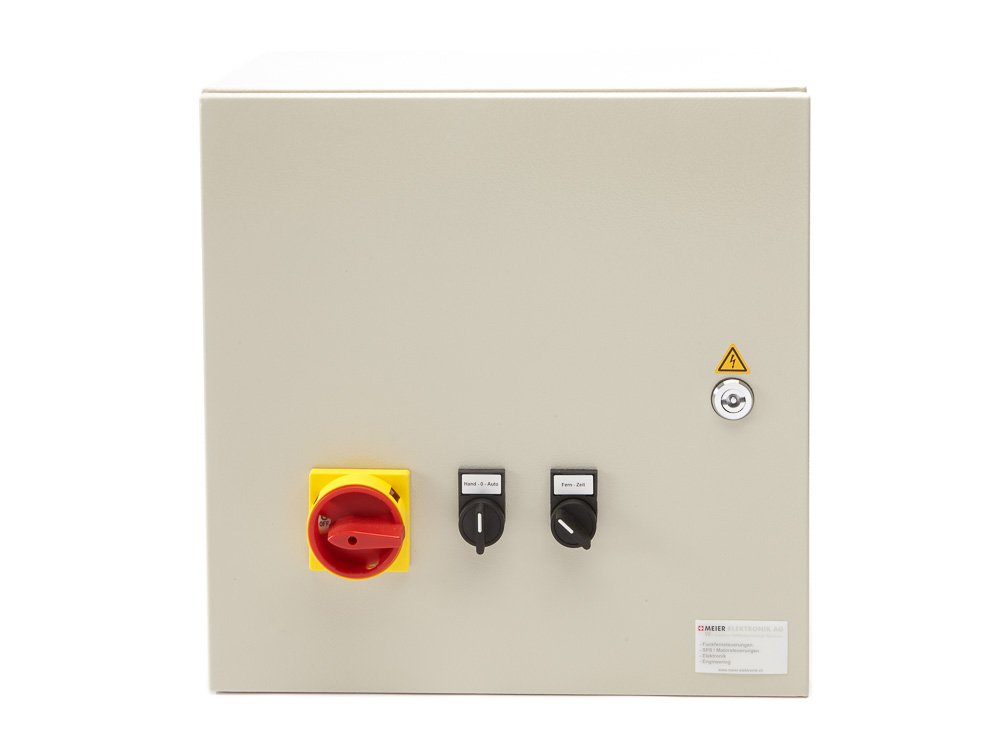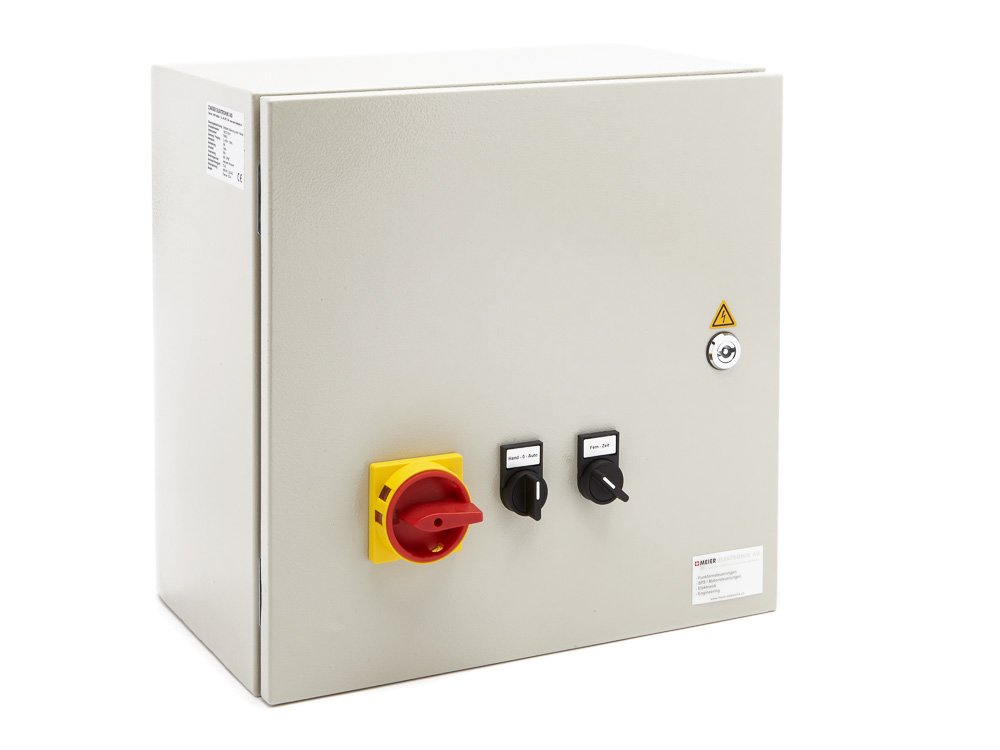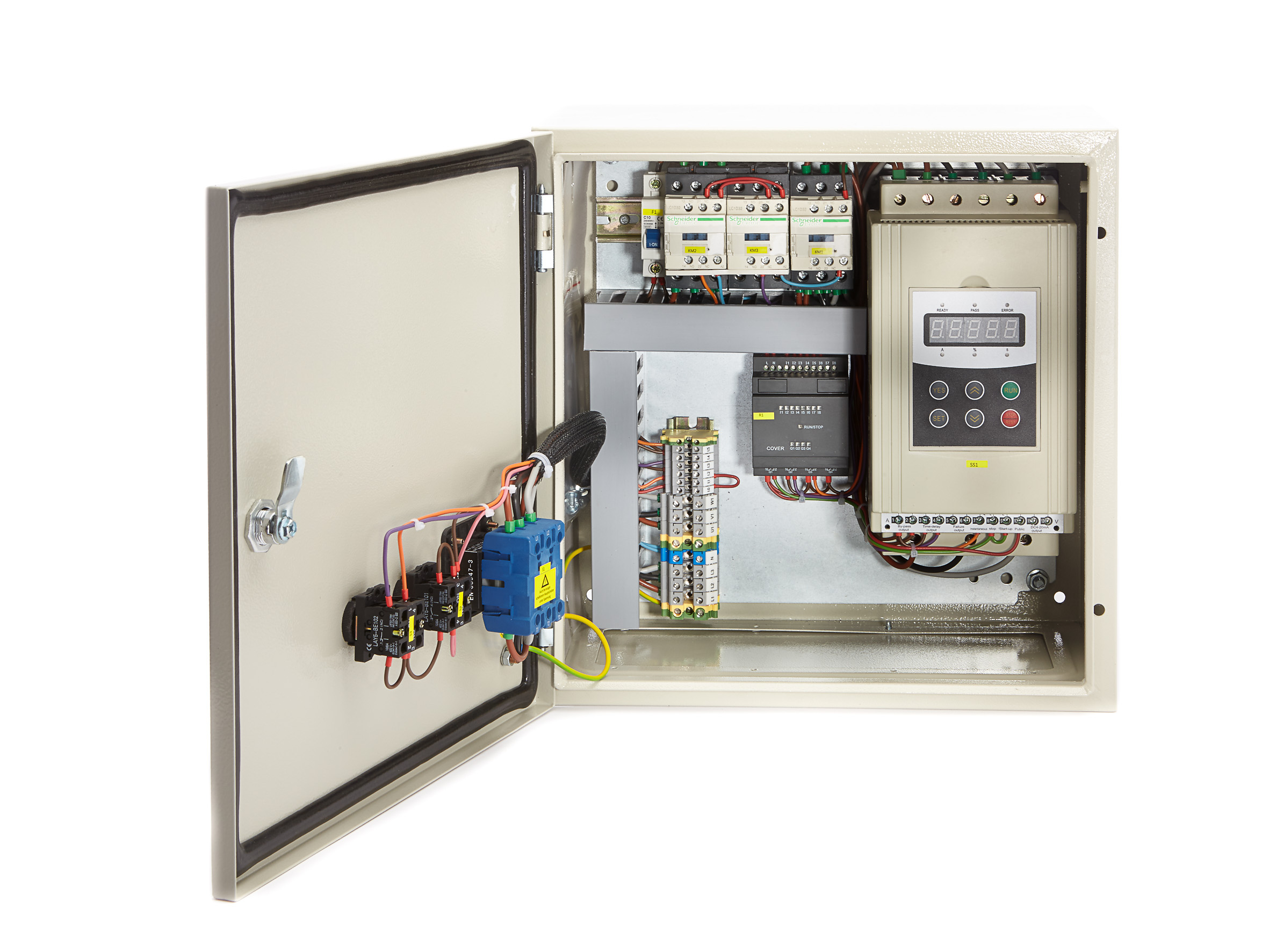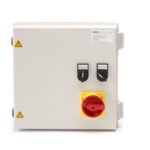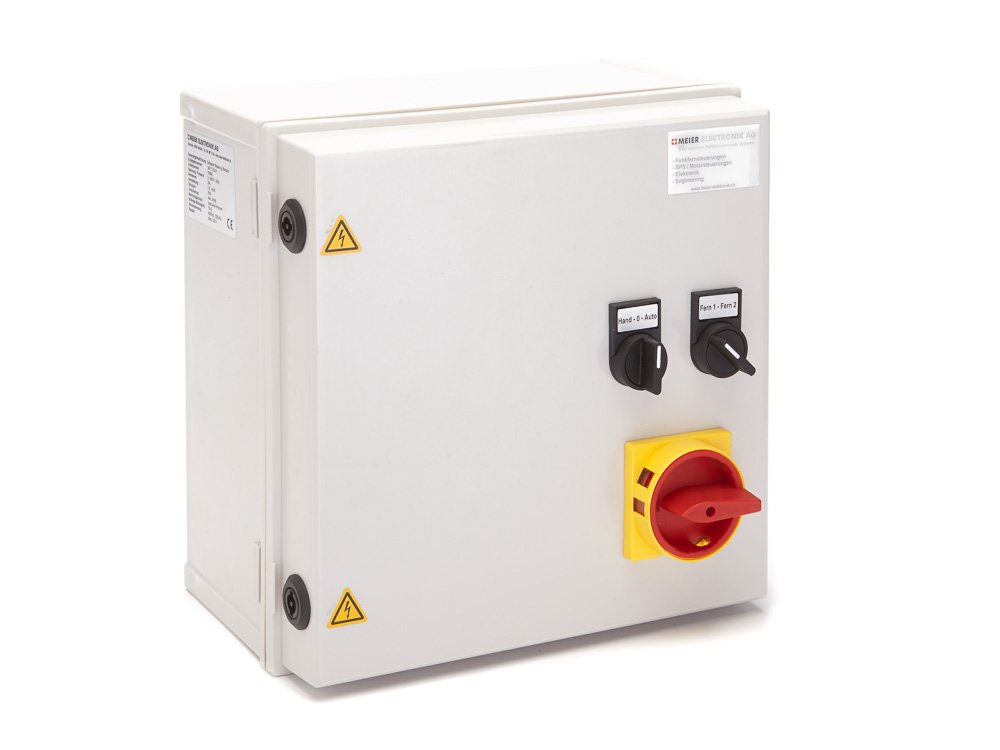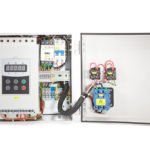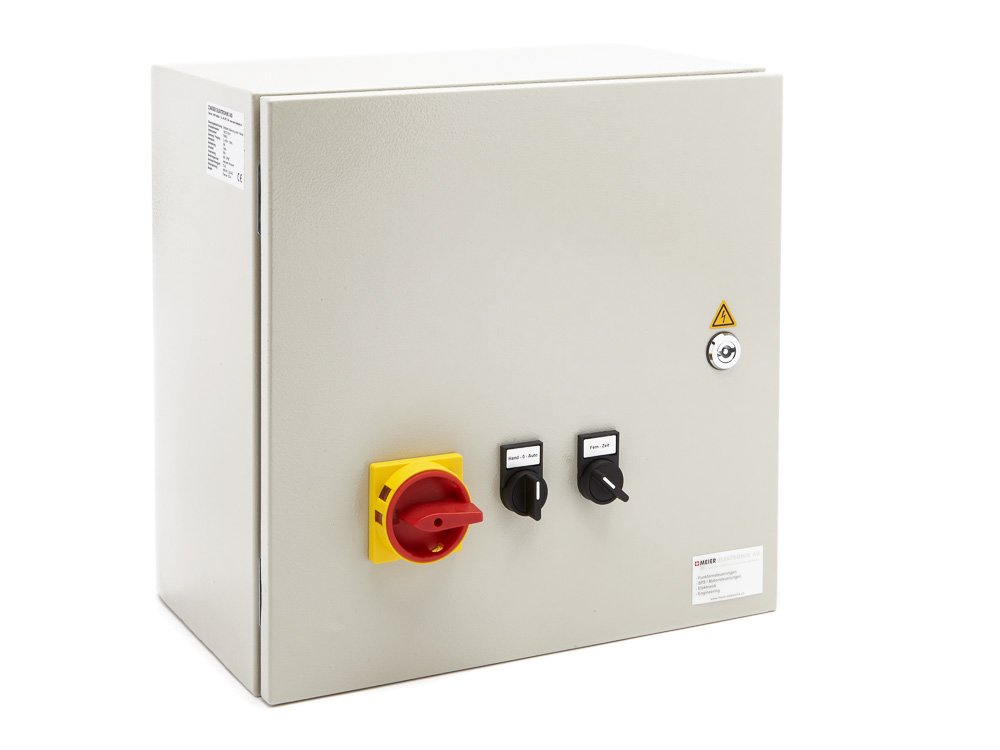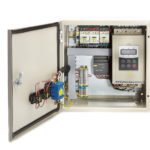 Contact us for more information
| | |
| --- | --- |
| Performance range | 4 ... 100kW |
| Connection | 3L+N+PE / 3L+PE |
| Supported motor types | three-phase motor |
| Technology | silicon-controlled rectifiers (thyristors) |
| Availability | motor softstarter, motor soft starter unit |
| Applications | from stock (Standard) / 2-4 days delivery time (Spezial) |
| | Pumps, Agitator, Conveyors, Slurry valves, float control |
The soft one among the motor starter controls for medium to large capacities
The soft starter motor controls (soft start motor starter controls) with various motor guards and monitoring functions are best suited for starting medium and large motors (4..100kW).  The large range of options makes the controls very versatile. The controls can be used for agitators, ventilators, conveyor belts, pumps, feed mixers, float controls etc.
The controls are standard equipped with 2 wireless and one Klixon connector. A Hand-0-Auto switch between wireless 1 and wireless 2 allows for simple operation. One can read the starter current from the display and parameterise the controls. The standard controls support motor capacities from 5.5 to 15kW or from 15 to 22kW. The nominal voltage can be set on the display. Thus for the whole performance range from 5.5 to 22kW one needs only two different control versions. This allows you to reduce your stock.
The soft starter motor controls are available in various standard versions.
We offer the following standard versions:
Soft start 5.5 – 15kW
Soft start 5.5 – 15kW with manual turn function
Soft start 5.5 – 15kW with automatic turn function
Soft start 15 – 22kW
Soft start 22 – 37kW
Double sof tstart 5.5 – 15kW with staggered start
All controls have a main power switch, a Start-Hand-0-Remote switch and a thermal element reset button.
We can implement further client wishes rapidly, efficiently and cost-effectively
Option integrated slider controls for slurry/water reswitching (including wireless connection)
Option integrated electrocylinder controls for the reflux of slurry pumps (including wireless connection)
Option Remote – Time switch instead of Fk1 – Fk2
Option Remote – slurry removal instead of Fk1 – Fk2
Option External – Time instead of Fk1 – Fk2
Option PT100 motor guard
Option PTC motor guard
Option FI switch (25/40/63A)
Option digital timer
Option cycle relay for breaking peak power
Option operational hours counter
Option undervoltage monitoring
Option overvoltage monitoring, three-phase monitoring, phase loss monitoring etc.
Option manual change of direction of revolution
Option automatic change of direction of revolution
Option service box for On/Off switch
Option upstream motor guard for fan controls
Option SPS with or without display for time settings/connections
Option 3.5" touch display for parameter settings or for machine operation/emergency controls
Option 7" touch display for parameter settings or for machine operation/emergency controls
Option 12" touch display for parameter settings or for machine operation/emergency controls
Option integrated CoDeSys SPS (programmable logic controller) according to IEC 61131-3
Option integrated MiniPilot (for low-cost wireless applications)
Option integrated IoTPilot-Multi (switching by Smart Phone, Web-App)
Option integrated AgroPilot or MultiPilot switching by wireless over large distances)
Further options or wishes upon request
Rapid and cost-effective special devices
We optimise your control options and thus reduce your stock