Our task is the transmission of signals over lengthy distances. We produce standardised products for different needs.

Production of controls and switches adapted to our wireless transmitter or for specific needs.

Specific software development with excellent technological frameworks for industrial automation.
Latest news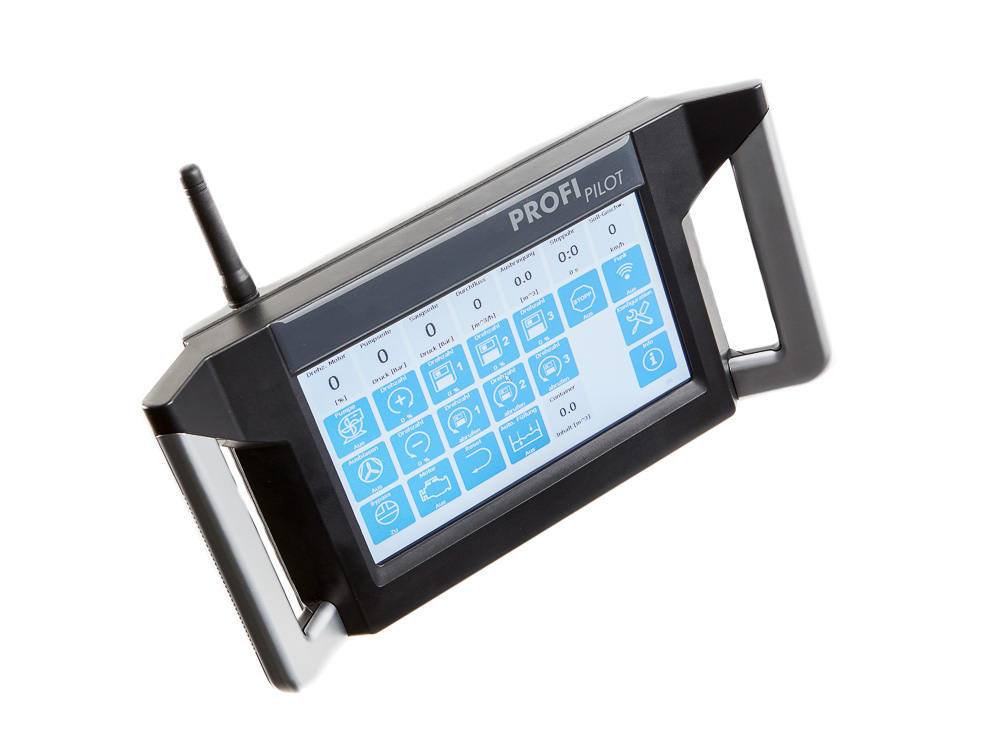 The newly revised ProfiPilot radio remote controls cover almost all wishes and functions. There are many digital and analog inputs and outputs available. The transmitter and also the receiver have a 7" touch display. Arbitrary sensors such as pressure, flow rate, speed, tank level etc. constantly inform the user about the status of the pump, which can be 3-5km away. It's the perfect a ultra long range remote control for slurry pumps.
Read more
Solutions